Original Ideas and New Values
Our designers create about 1000 designs every year, and we usually apply for design registration to satisfy our customers who are always seeking for unrivaled designs and materials.
Simply put, our R&D not only is at the root of our originality, but also creates new values that are accepted around the world.
Marketing Designing & Drafting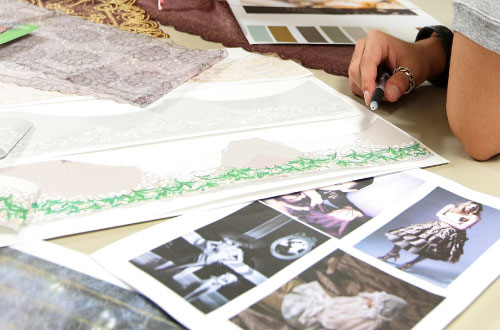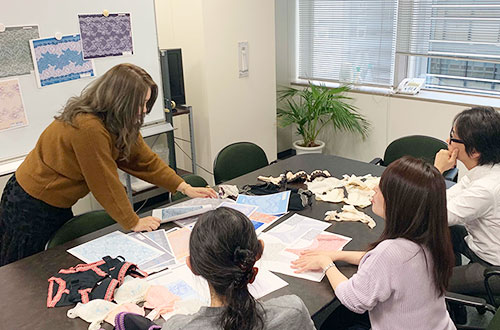 R&D is at the core of our operation, and we co-develop products with domestic and international inner apparel designers. The Planning and Design sector is the brain of Takeda, which ensures high quality brand production. The task of the team is to turn a maker's concepts image into original designs. The first step starts with a rough design. Once a rough sketch is determined, the data is input into a computer. Then a blueprint including color, quality and pattern is drafted precisely.
Technologies for Elegance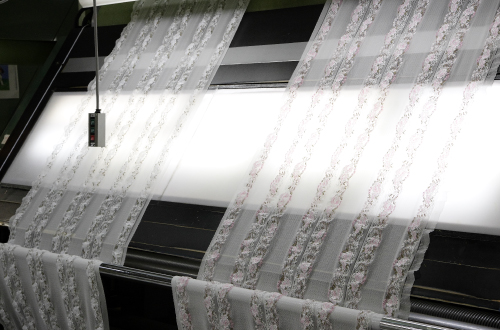 Integrated manufacturing allows us to manufacture various types of lace. Therefore, Takeda covers the entire workflow from yarn purchasing, processing, twisting and dyeing, in which all yarns are processed at our affiliate Eiheiji Takeda. Our main factory is also constantly updated with the newest Raschel machine to deliver high-tech results. As a result, we are one of the leading companies with the highest production capacity in the world.
However, we must constantly develop original designs and knit lace with complex patterns, to keep our leading position in this field. Therefore, we use computers to analyze lace patterns and implement exclusively developed production facilities, With our self-developed techniques and facilities, we also welcome small-lot orders with different types.
What's more, our employees are also highly skilled, and capable of developing and transferring advanced technologies under our education system. Takeda's extensive know-how and advanced technology is the basis of our superior brand.
Chemicals for Ideal Color and Feel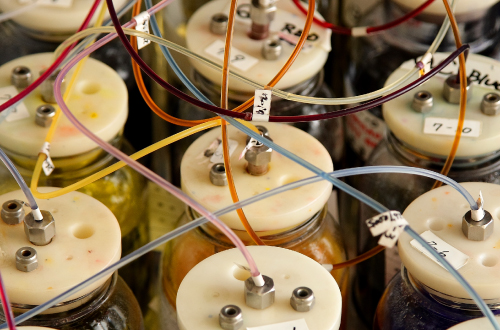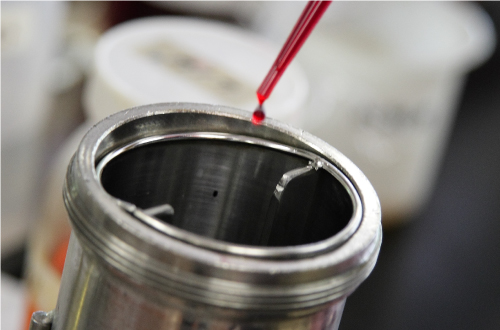 The scouring and dyeing process greatly sways the final feel and quality of lace for underwear. In fact, it is the high-tech know-how in scouring and dyeing skills that creates the main characters of lace, including expected color, moisture absorption, perspiration absorption, functionality and aesthetic property.
Making best use of the merits of integrated manufacturing, we now own exclusive technologies and production system to meet customers's demands on feel, fastness, function etc. In recent years, underwear itself functions for shaping and fitness. Thus, through trail products, our development of high-tech products with extra value is expected. As a pioneer in this field, we are aiming to produce and deliver various types of produces even with a small quantity and high quality in a short time.